Agenda
Onze parenavonden zijn alleen toegankelijk voor stellen en single dames tenzij het anders wordt vermeld in onze agenda!   Voor alle avonden hanteren wij een dresscode. Deze dresscode gaat  in vanaf 21.00 uur. of  bij binnenkomst.  Dank voor Uw medewerking!
Let op! Wij zijn niet alle zaterdagavonden geopend.
Zie onze agenda voor de juiste data.
Klik op de flyer voor meer info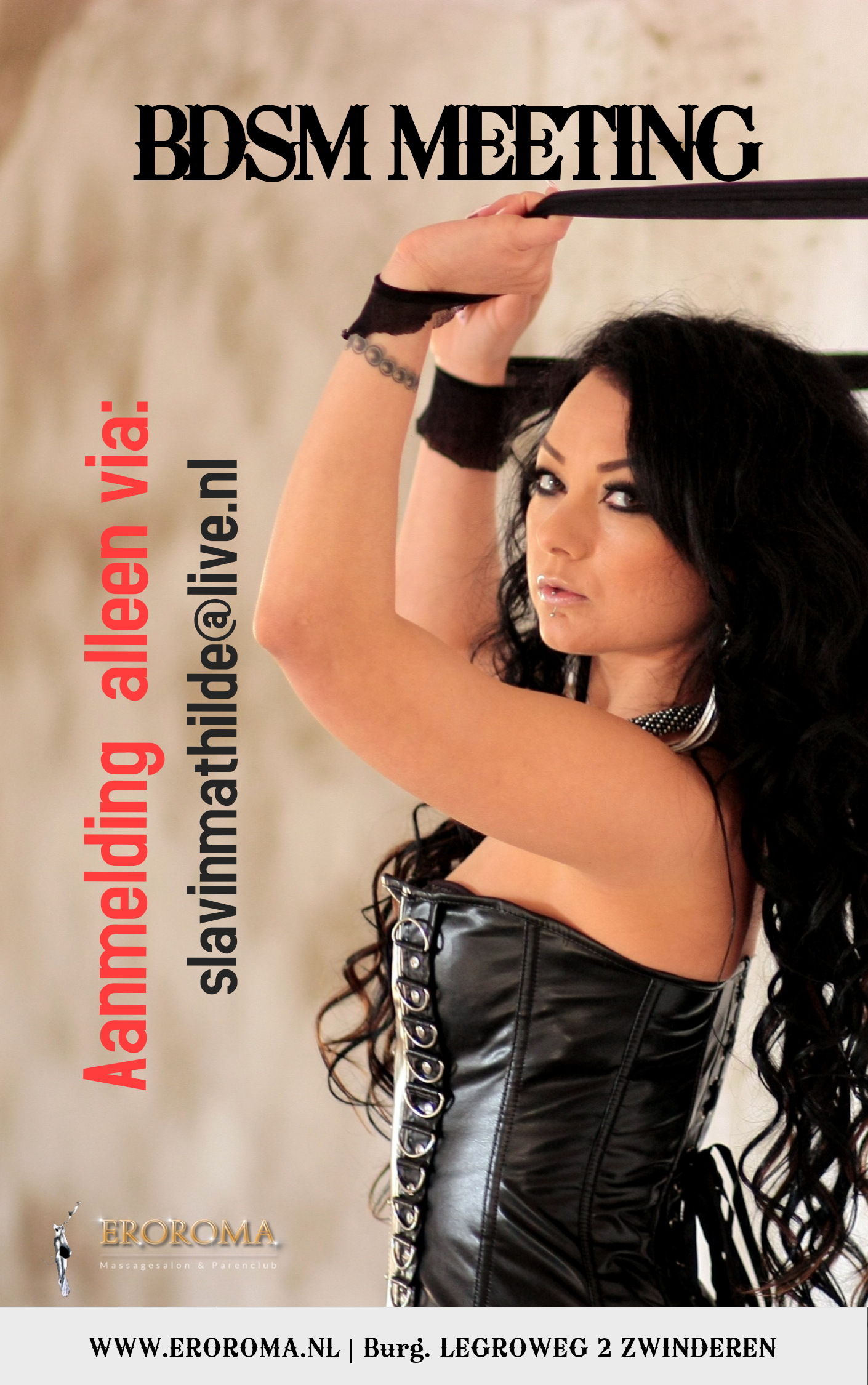 2019-11-01
BDSM-meeting @ EROROMA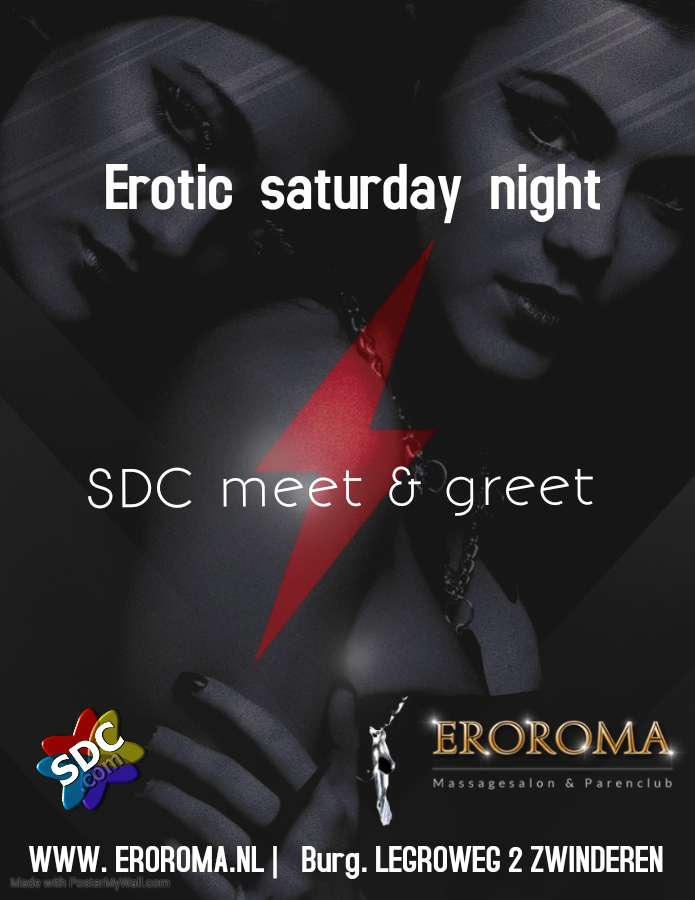 2019-11-02
Erotic saturday night @ EROROMA*meet&greet*SDC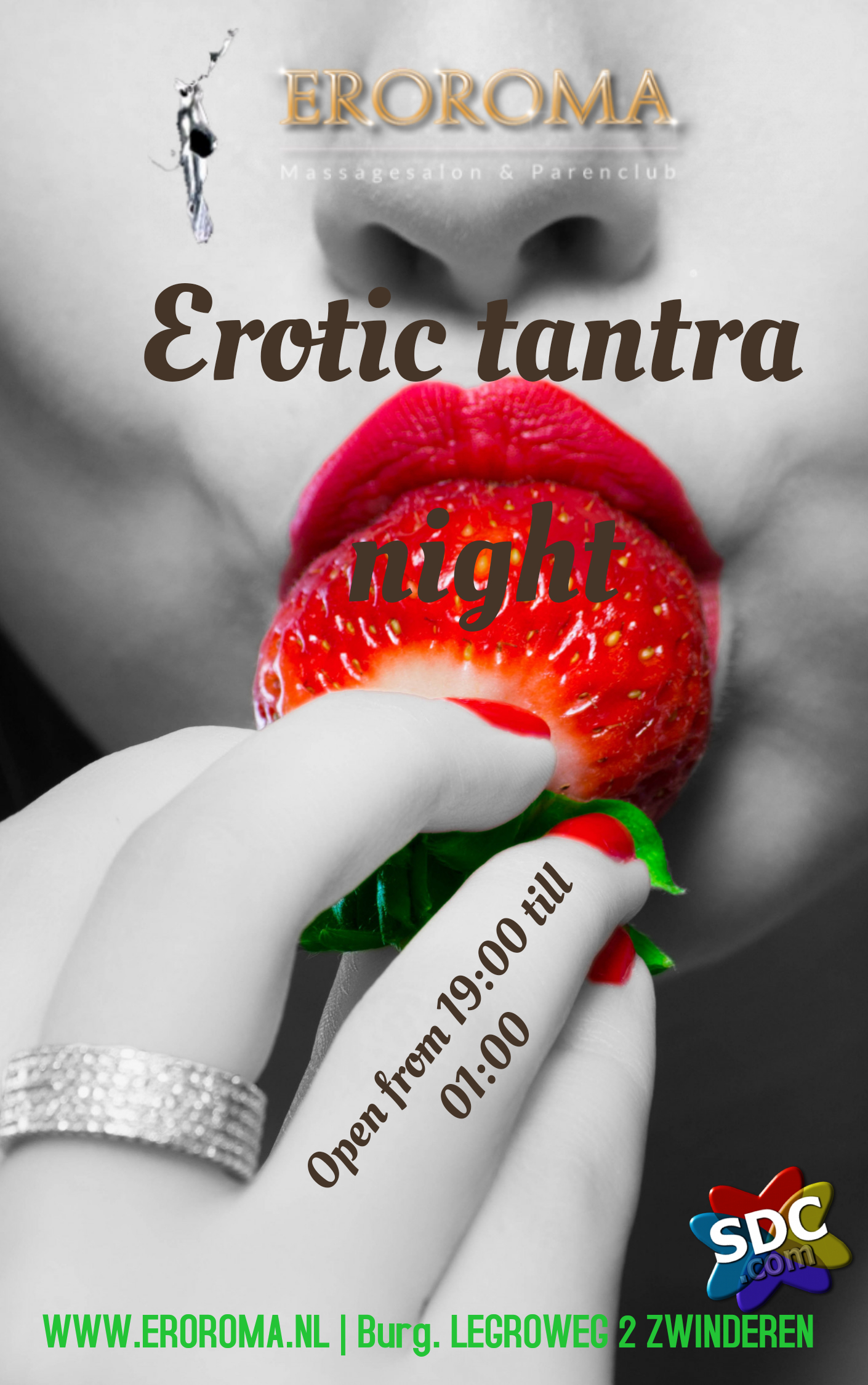 2019-11-15
Erotic Tantra Night. Wij zijn vol geboekt!!! Volgende Tantra Night is op 13 december.
2019-11-16
Erotic couple night @ EROROMA
2019-11-29
BDSM-meeting @ EROROMA
2019-11-30
Erotic couple and singles night. Single heren aanmelden via de website van EROROMA. ( dames vrije entree)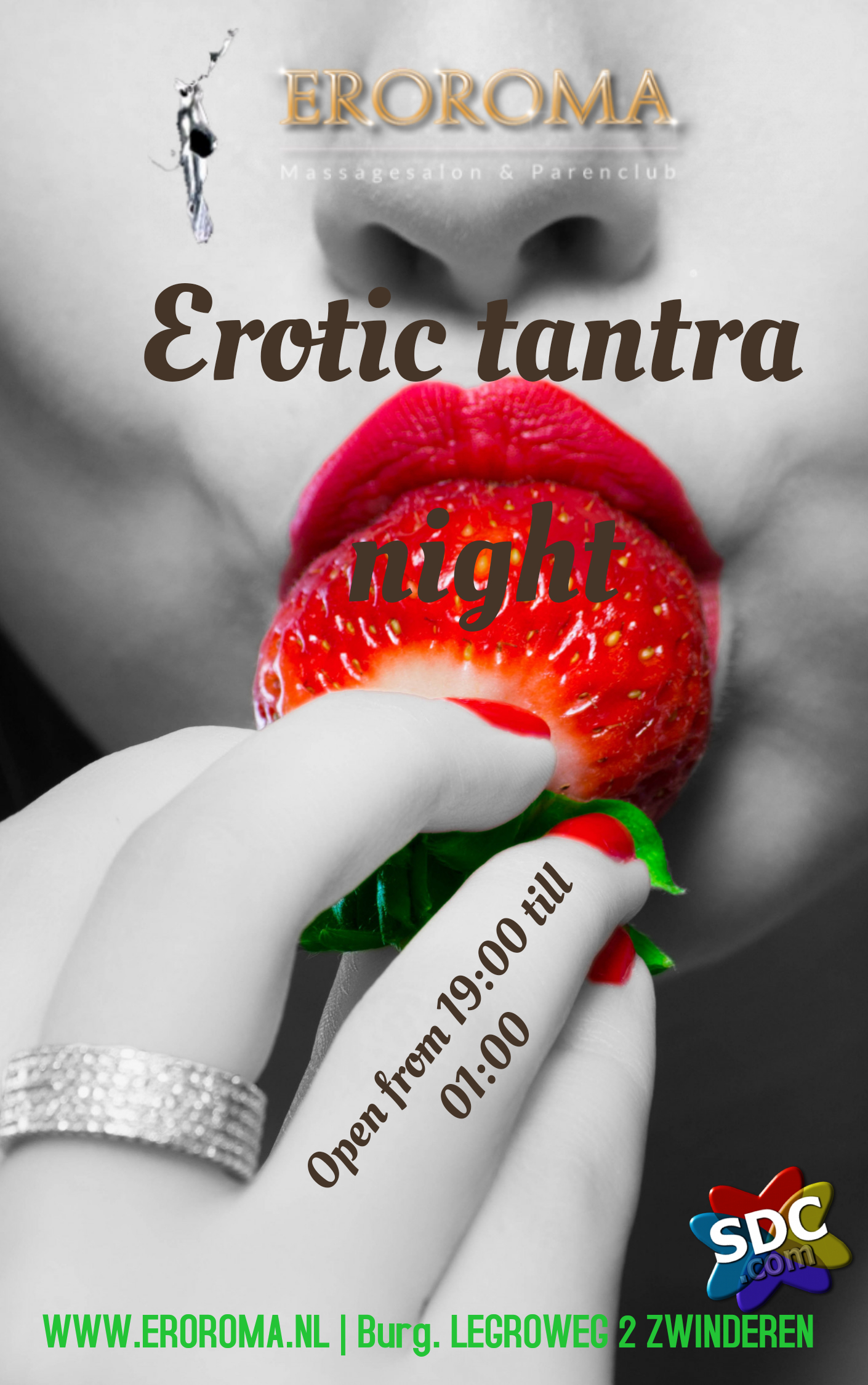 2019-12-13
Erotic Tantra Night vanaf 19:00 tot 01:00 70,00€ per stel (Alleen stellen) Aanmelden kan via eroroma.nl, erotictantra.nl of sdc.com (party-pagina).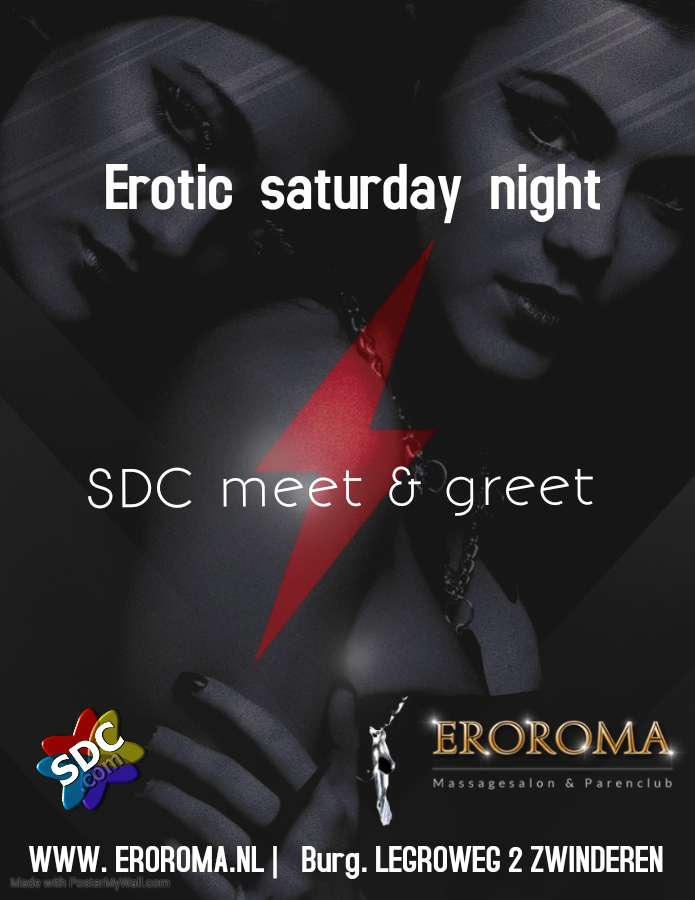 2019-12-14
Erotic saturday night@ EROROMA *meet&greet*SDC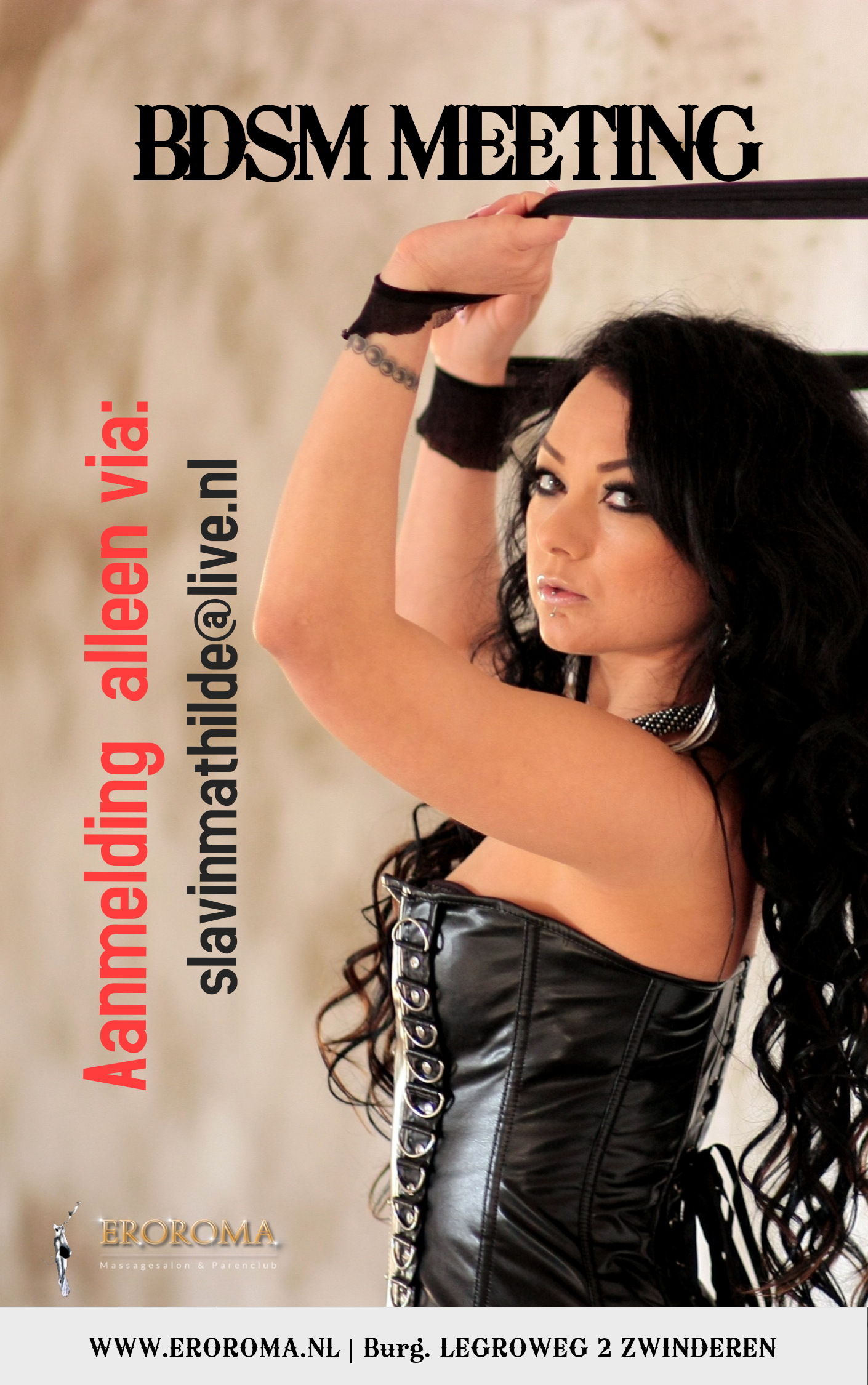 2019-12-27
BDSM-meeting @ EROROMA
2020-01-10
Erotic Tantra Night vanaf 19:00 tot 01:00 70,00€ per stel (Alleen stellen)
2020-01-11
Erotic couple night @ EROROMA
2020-01-24
BDSM-meeting @ EROROMA
2020-02-01
Erotic couple night @ EROROMA
2020-02-07
Erotic Tantra Night vanaf 19:00 tot 01:00 70,00€ per stel (Alleen stellen)
2020-02-08
Erotic couple night @ EROROMA
2020-02-21
BDSM-meeting @ EROROMA
2020-02-29
Erotic couple and singles night @ EROROMA
2020-03-06
Erotic Tantra Night vanaf 19:00 tot 01:00 70,00€ per stel (Alleen stellen)
2020-03-07
Erotic couple night @ EROROMA
2020-03-20
BDSM-meeting @ EROROMA
2020-03-28
Erotic couple night @ EROROMA